Watercolor Papers, Watercolor Paints, Watercolor Brushes Overview
In this section I am talking about Watercolor Papers, Brushes and Paints.
Watercolor paper is the foundation of your watercolor painting. I highly recommend to only paint on Professional grade watercolor papers and stay away from all student grade papers (reasons I mentioned in a previous section).
There are three types of watercolors papers: Hot Pressed, Cold Pressed and ROUGH. I recommend to try all three but if you are a beginner, I suggest to start with Cold Pressed 140lb.
There are different weights of papers: 90lb, 156lb, 140lb, 300lb, 400lb etc what it means is that the more "pounds" you see the thicker your paper will be. Thicker papers are very different to paint on comparing to 90lb,140lb. They absorb more paint and water. I also think they are more fun to paint on and if you ever get fed up of your paper buckling because of water... thicker paper will not have these issues.
Watercolor paints come in three forms: liquid, paste (tubes) and in a solid form (cakes).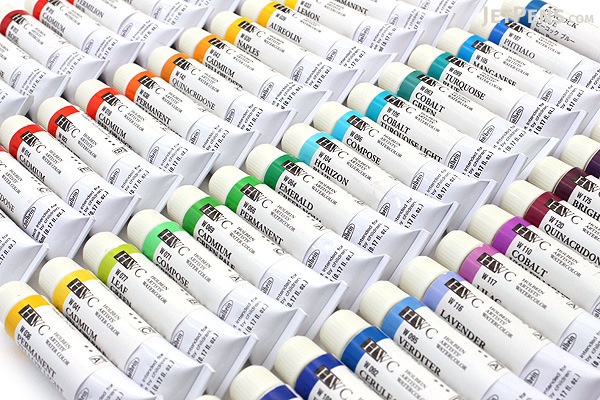 I use Watercolors in tubes, I think they last the longest. Some of my first Holbein paints (all my small tubes that you can see in most of my youtube videos) are the same tubes I got in March 2017. I like using Holbein's watercolors because Holbein doesn't add Ox Gall to their paints, which makes them easier to control. Of course you have an option to add that to your paints to enhance your wet into wet techniques. What it means is that your paint will spread faster.
For the brushes, you will find two photos of types of brushes I use and what I use them for.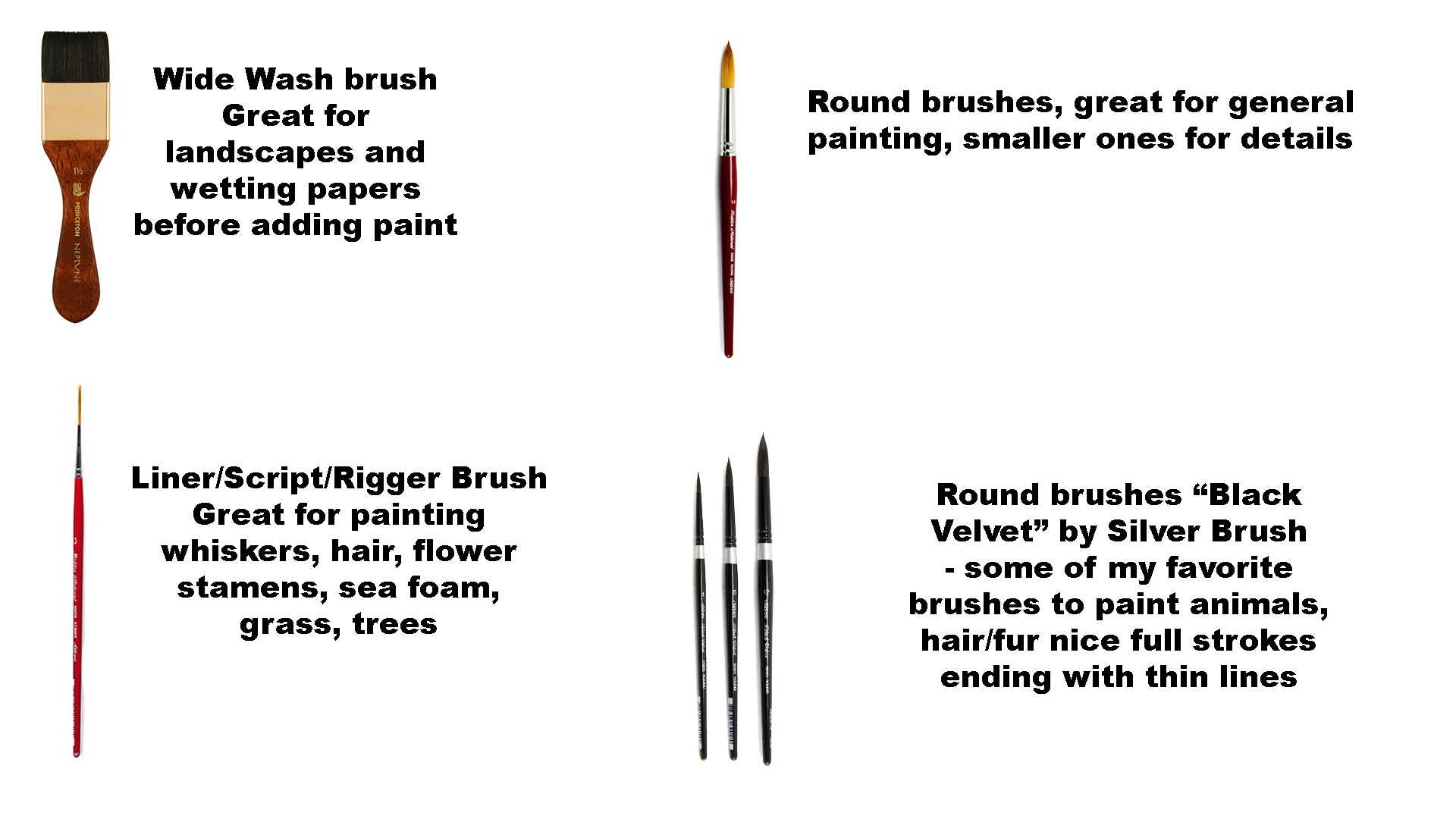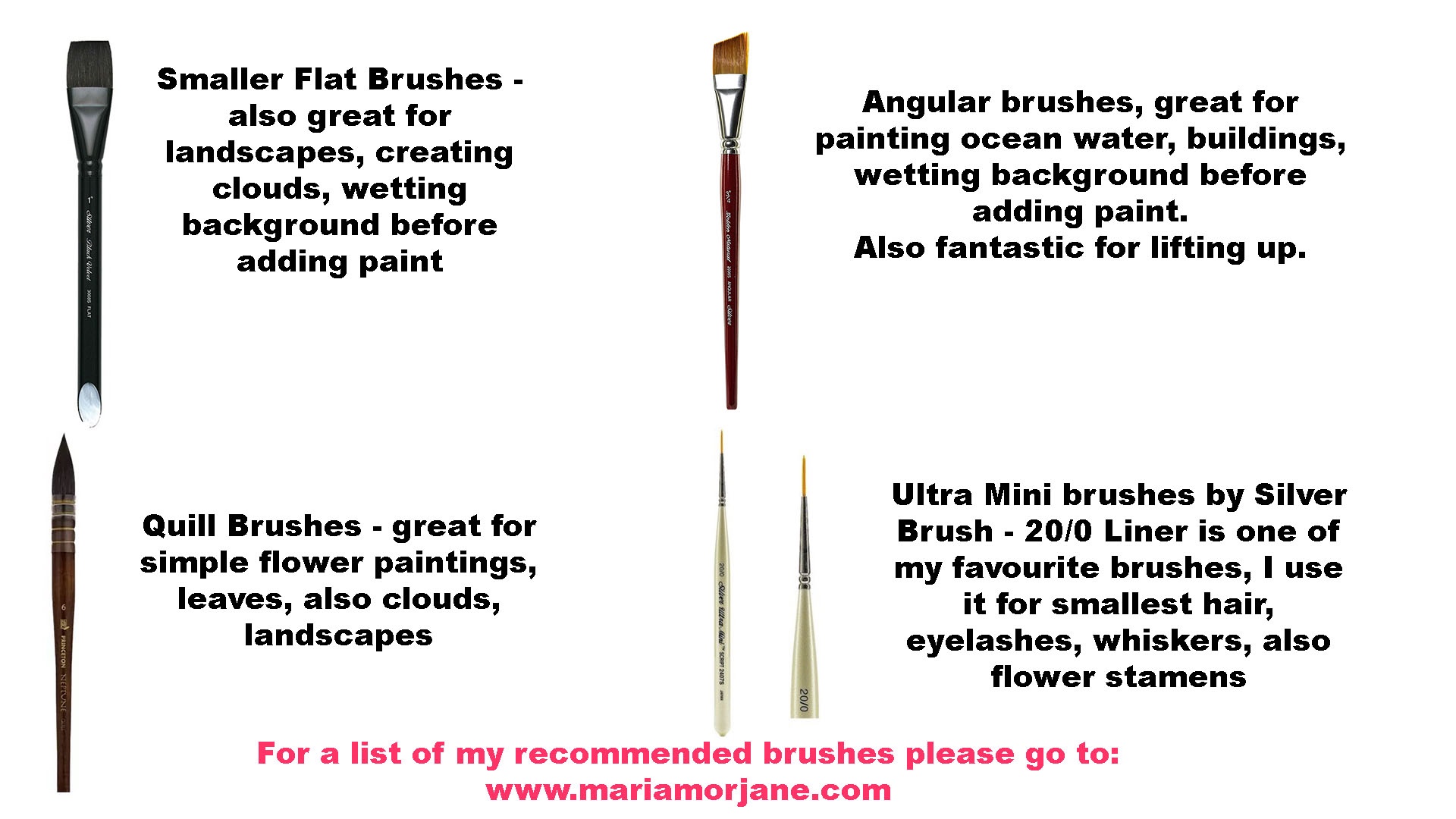 Complete and Continue